M E E T . T H E . T E A M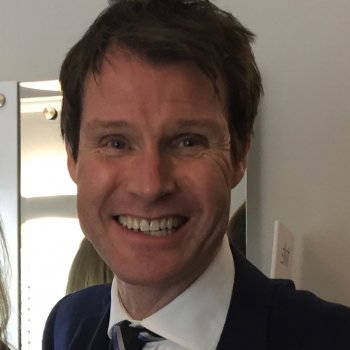 Dermot Keogh BSc, MCOptom, ProfCertGlauc
Co-Owner/Optometrist
Dermot was born and brought up in Ireland. In 1997 he graduated from Manchester University and in 2015 obtained his Diploma in Glaucoma from Cardiff University.
Together with his wife Joanna, he is the owner of Keith Holland Opticians. Mr Keogh covers most areas of Optometry with a special interest in eye health, contact lenses and dry eye management. He also works for the local NHS Trust where he does regular sessional work as that of a Specialist Glaucoma Optometrist.
In his spare time, he enjoys skiing, golf and watching rugby (supporting Ireland). He is married with two daughters.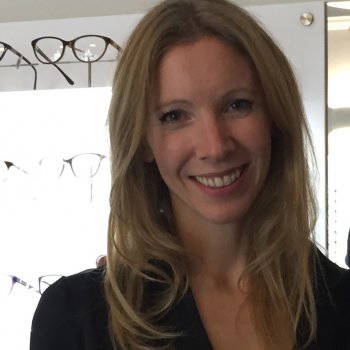 Joanna Keogh BSc, DipBCNH, MBANT, CNHC
Co-Owner/Clinical Nutritionist
Joanna qualified as a Nutritional Therapist with distinction from the British College of Nutrition & Health (BCNH) and is registered with the British Association of Nutritional Therapists (BANT) and the Complementary Natural Health Council (CNHC).
As our clinical nutritionist, Joanna offers one to one consultations to help clients optimise their health and wellbeing through personalised nutritional and lifestyle programs.
Joanna practices an integrative, science-based healthcare approach and has a special interest in clinical nutrigenomics, regularly attending conferences around the world.
Julie Rudd
Practice Manager
Julie is the practice manager and has worked here for over 15 years. She is responsible for the smooth day-to-day running of the practice.
Ruth Whittall
Vision Therapy Clinic
Ruth runs our vision therapy clinic, seeing different children on a weekly bases, helping and prescribing them with different exercises to aid and improve their vision. Things like tracking, focus and convergence, as well as many other things, that can be improved by simple routine exercises.
If your children are struggling with reading, writing or keeping attention in class, Ruth is the one to help.
James Turner
Behavioural Optometrist
James is an accredited Behavioural Optometrist listed on the British Association of Behavioural Optometrist.
Ester Orive
Dispensing Optician
Ester qualified as an optician in Spain in 2011 and finished a masters degree in 2012. She moved to the UK in 2013 and Ester is now working with us as our dispensing optician.
Julie Craig
Optical Assistant
Julie was our first dispenser and has over 15 years dispensing experience.
She is responsible for frame and spectacle lens choice.
She also leads our contact lens tuition team.
Hannah Trump
Optical Assistant
Nikki Ramadasan
Pre-screening Specialist
Nikki's main responsibility in the team is to ensure the thorough pre screening before eye examinations.
This involves using the OCT (Optical Coherence Tomography) which takes a 3-D cross section of the eye, the Optos machine which photographs 98% of the back of the eye, and lastly visual fields screening, which test the eyes functionality with movement and peripheral vision.
Katie Price
Deals with NHS requirements
Katie has worked here for just over 10 years.
Her main responsibilities are dealing with NHS requirement, customer enquiries and supporting the management and reception team where ever needed.
Pierina Bayle
Dispensing Optician
Pierina is currently on maternity leave