M E E T . O U R . T E A M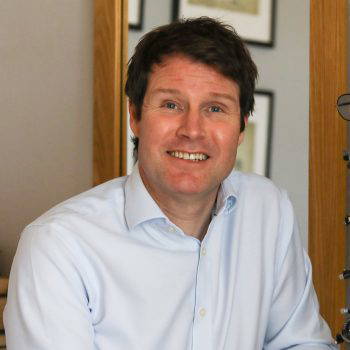 Dermot Keogh BSc (Hons) MCOptom ProfCertGlauc
Co-Owner/ Specialist Optometrist
Dermot Keogh is a Specialist Optometrist with over 25 years of experience in both hospital and private practice in Gloucestershire. Dermot is also a Specialist Glaucoma Optometrist for the local NHS hospital eye clinics.
Dermot acquired Keith Holland Opticians in 2016 and has now assembled a team of leading professionals who are providing the highest level of expertise across all aspects of eyecare.
Related to eyecare, we also run specialist clinics including Functional Nutrition and Hearing Care – with the aim of making Keith Holland Opticians one of the most progressive eyecare practices in the UK.
Outside of work Dermot enjoys golf, occasional surfing on the Cornwall coastline and is a keen rugby supporter.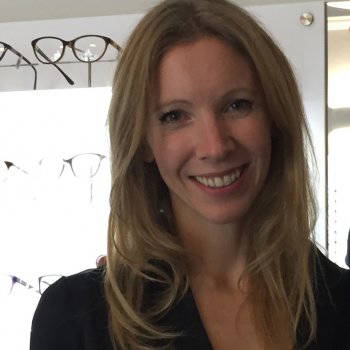 Joanna Keogh BSc (Hons), DipBCNH, MBANT, CNHC
Co-Owner/Registered Nutritional Therapist and Functional Medicine Practitioner
Joanna qualified as a Nutritional Therapist with distinction from the British College of Nutrition & Health (BCNH) and is registered with the British Association of Nutritional Therapists (BANT) and the Complementary Natural Health Council (CNHC). She is also a graduate of the Institute of Functional Medicine AFMCP.
Joanna offers one to one consultations to help clients optimise their health and wellbeing through personalised nutritional and lifestyle programs.
Joanna practices an integrative, science-based healthcare approach and has a special interest in clinical nutrigenomics, regularly attending conferences around the world.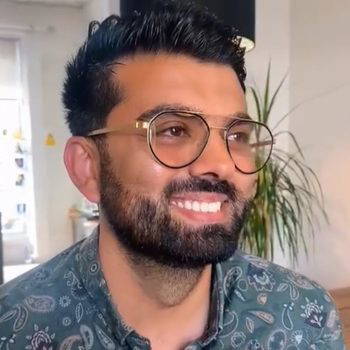 Sid K. Maher BA (Hons) FBDO
Practice and Marketing Manager
Sid has experience across different optical platforms including hospital, low vision clinics, vision charities and various optical chains.
At Keith Holland; Sid specialises in behavioural vision therapy – working with James Turner.
Sid is a senior Dispensing Optician, holds a BA Hons in Marketing and is responsible for sourcing unique brands, marketing and overall practice management.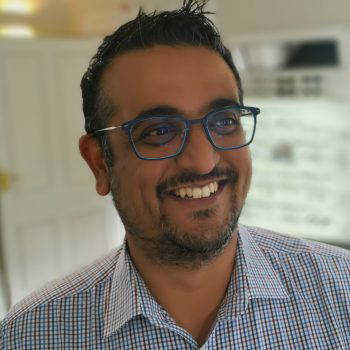 Ankur Trivedi BSc (Hons) MCOptom Dip(Tp)IP Prof.Cert.Glauc
Specialist Optometrist
Ankur is a Specialist Optometrist at Keith Holland Opticians and also works one day per week as a Specialist Glaucoma Optometrist for the local NHS hospital eye clinics. Ankur's specialism includes both the Professional Certificate in Glaucoma and the Diploma in Independent Prescribing.
In addition to Optometry; Ankur also holds the position of Clinical Governance and Performance Lead (CGPL) for the county and plays a pivotal role in the Gloucestershire local optical committee.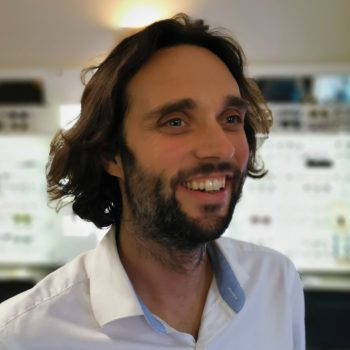 James C. Turner B.Optom (Hons)
Specialist Optometrist
James is an accredited Behavioural Optometrist listed on the British Association of Behavioural Optometrists (BABO). James regularly carries out assessments following referrals from schools, Educational Psychologists and Occupational Therapists. James is also experienced in all aspects of routine Optometry, contact lenses and dispensing. In his spare time, he enjoys training and competing in middle distance triathlons.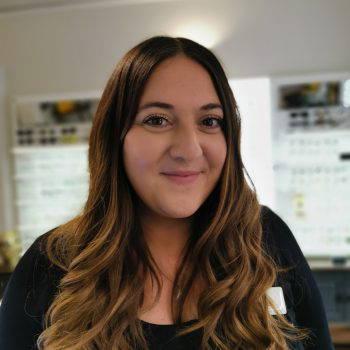 Summer Antoniou
Front of House & Social Media
Summer is usually the first person to welcome you into the practice. She is responsible for the smooth running of our clinics and front of house; making sure you feel welcome, relaxed and settled in for your appointment. Summer is also a social media maestro, responsible for our in house photography and social media engagement.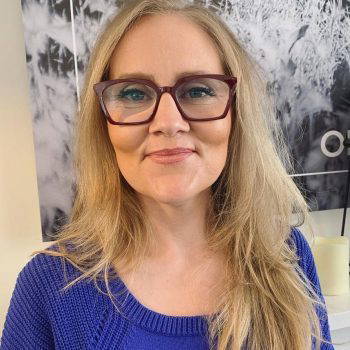 Laura
Operations
Laura is responsible for the invoicing, finance and facilities aspects of the practice. Laura provides the backbone support to ensure that our patients receive the very best service. Outside the practice, Laura has a love for nature, hiking and gardening.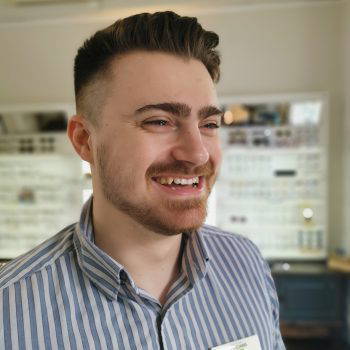 Tom
Dispensing Optician (pre-reg)
Tom is our resident pre reg Dispensing Optician and is responsible for the technical aspects of dispensing and glazing at the practice. Born and bred in the Cotswolds; Tom has also worked in prestigious hospitality – giving him a keen eye for superior customer service. In his spare time, Tom enjoys working out and keeping up with the latest fashion trends.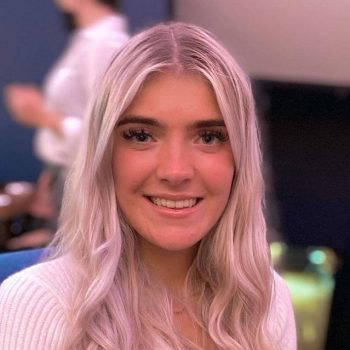 Hannah
Dispensing Optician (pre-reg)
Hannah is our resident pre reg Dispensing Optician. She has a great eye for detail and is equipped with a great working knowledge of ophthalmic lens and frame design. Hannah is also a keen surfer and loves skiing!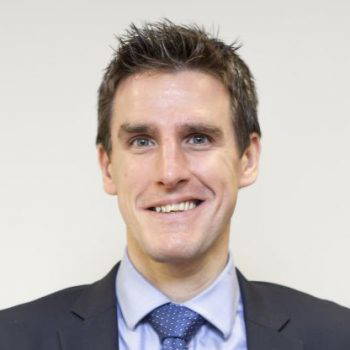 Austin Timoney (BSc MSc CS RHAD)
Audiologist
Austin has a strong background in science, with degrees in Natural Sciences, Biotechnology and Audiology, as well as a Masters in Audiology from the University of Southampton which he completed in 2007. He has extensive experience in the assessment and rehabilitation of adults and children with hearing loss. Austin began his Audiology career by working for the NHS for 8 years, before joining Keith Holland Opticians. Austin is dual-registered with the HCPC as a Clinical Scientist and Hearing Aid Dispenser.
With his strong focus on providing patient-centred hearing care, Austin appreciates that his working environment permits ample time and access to the best technology. This ensures he can help his patients to live a life uncompromised by hearing loss.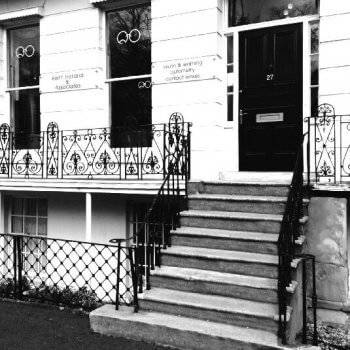 Keith Holland Opticians | Hearing Care & Opticians | Cheltenham