M E E T . T H E . T E A M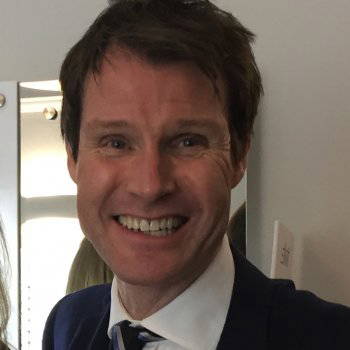 Dermot Keogh BSc (Hons), MCOptom, ProfCertGlauc
Co-Owner/Optometrist
Dermot was born and brought up in Ireland. In 1997 he graduated from Manchester University and in 2015 obtained his Diploma in Glaucoma from Cardiff University.
Together with his wife Joanna, he is the owner of Keith Holland Opticians. Mr Keogh covers most areas of Optometry with a special interest in eye health, contact lenses and dry eye management. He also works for the local NHS Trust where he does regular sessional work as that of a Specialist Glaucoma Optometrist.
In his spare time, he enjoys skiing, golf and watching rugby (supporting Ireland). He is married with two daughters.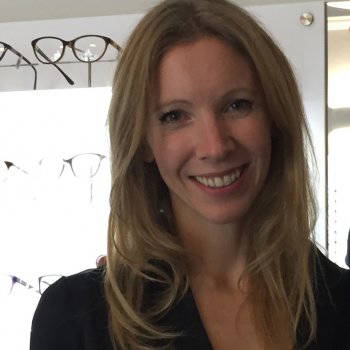 Joanna Keogh BSc (Hons), DipBCNH, MBANT, CNHC
Co-Owner/Registered Nutritional Therapist and Functional Medicine Practitioner
Joanna qualified as a Nutritional Therapist with distinction from the British College of Nutrition & Health (BCNH) and is registered with the British Association of Nutritional Therapists (BANT) and the Complementary Natural Health Council (CNHC). She is also a graduate of the Institute of Functional Medicine AFMCP.
Joanna offers one to one consultations to help clients optimise their health and wellbeing through personalised nutritional and lifestyle programs.
Joanna practices an integrative, science-based healthcare approach and has a special interest in clinical nutrigenomics, regularly attending conferences around the world.
James Turner B.Optom (Hons)
Behavioural Optometrist
James is an accredited Behavioural Optometrist listed on the British Association of Behavioural Optometrist since 2014. James regularly carries out assessments following referrals from schools, Educational Psychologists and Occupational Therapists. He has a particular interest on the impact of Dyspraxia on the visual system as well as other learning difficulties such as Dyslexia. James is also experienced in all aspects of routine Optometry, having first qualified at Anglia Ruskin University. He has a keen interest in contact lenses and dispensing. In his spare time, he enjoys training and competing in middle distance triathlons.
Alex Paulus BSc (Hons), MCOptom, ProfCertGlauc
Optometrist
Alex graduated from City University London in 1995. Once qualified, he moved back to Gloucestershire where he has practiced since then. Alex covers most areas of Optometry and has a specialist qualification in Glaucoma. In addition to working for our practice, Alex does regular sessional clinics for the local NHS Trust in their Glaucoma clinic. He also lectures at Cardiff University. He is a keen South African rugby and cricket supporter and can occasionally be found surfing the Devon coast.
Sid Khunti FBDO BA (Hons)
Practice and Marketing Manager
Local to Cheltenham, Sid has worked across different optical platforms including hospital, low vision clinics, vision charities and various optical chains. He has worked in marketing and is a qualified Dispensing Optician. Passionate about eyewear brands and customer experience. Sid is responsible for practice management and marketing.
Tom Baker
Dispensing Supervisor
Tessa Mills
Front of House, Vision Trainer
Tessa is another long standing member of staff, welcoming customers as they arrive. With a background in nursing, Tessa is also responsible for pre-screening and she works alongside James as a Vision Trainer.