N U T R I T I O N A L . T H E R A P Y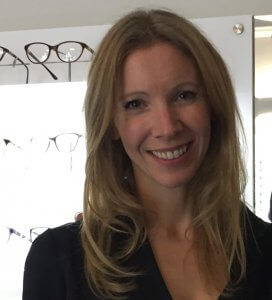 Joanna Keogh, BSc (Hons), DipBCNH, MBANT, CNHC
Registered Nutritional Therapist
As a Registered Nutritional Therapist and Functional Medicine Practitioner, Joanna Keogh offers one to one consultations to help clients optimise their health and well-being through personalised nutritional and lifestyle programmes.
Joanna works with clients to find the underlying root causes of their symptoms using a functional medicine approach and formulates specific individualised dietary, lifestyle, and supplement programmes to help clients on the path to optimal health. Joanna is also trained in nutrigenomics and the interpretation of nutrigenomic data.
Joanna qualified as a Nutritional Therapist with distinction from the British College of Nutrition & Health (BCNH) and has a BSc in Nutritional Therapy. She is registered with the British Association of Nutritional Therapists (BANT) and the Complementary Natural Health Council (CNHC). Joanna is also a graduate of the Institute of Functional Medicine AFMCPTM.
Free 15 minute appointment
£125 for an initial 1.5hr consultation   |   £85 follow up consultation (1hr)
The initial consultation involves:
A detailed assessment of health history (plus evaluation of your pre-completed health questionnaire and food diary)
Analysis of current diet and lifestyle
Evaluation of health concerns, with a detailed explanation of potential contributing factors and how these may be adversely affecting health.
A detailed personalized nutritional programme including diet, lifestyle, and supplements (if required) tailored to suit you
The recommendation and discussion of any additional functional laboratory tests, if required.
Free 15-minute appointment
To book an appointment, please email joanna.keogh@keithholland.co.uk or call the practice on 01242 233500.
Book an initial free 15-minute appointment with Joanna to discuss your health goals and find out how she can help you. This 15-minute session will not include specific advice as she cannot give health advice until she has completed a full functional assessment on your case.