N U T R I T I O N A L . T H E R A P Y
Nutritional Therapy | Cheltenham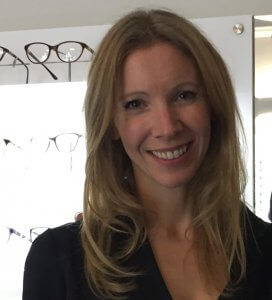 Joanna Keogh, BSc (Hons), DipBCNH, MBANT, CNHC
Registered Nutritional Therapist

As a Registered Nutritional Therapist and Functional Medicine Practitioner, Joanna Keogh offers one to one consultations to help clients optimise their health and well-being through personalised nutritional and lifestyle programmes.
Joanna works with clients to find the underlying root causes of their symptoms using a functional medicine approach and formulates specific individualised dietary, lifestyle, and supplement programmes to help clients on the path to optimal health. Joanna is also trained in nutrigenomics and the interpretation of nutrigenomic data.
She also advises businesses on employee health and wellness, focusing on stress management, sleep optimisation and the benefits of healthy eating. Joanna regularly lectures on all aspects of health and wellness to a wide range of audiences.
Joanna qualified as a Nutritional Therapist with distinction from the British College of Nutrition & Health (BCNH) and has a BSc in Nutritional Therapy. She is registered with the British Association of Nutritional Therapists (BANT) and the Complementary Natural Health Council (CNHC). Joanna is also a graduate of the Institute of Functional Medicine AFMCPTM.
For further information, visit www.joannakeogh.co.uk
Free 15 minute appointment
£150 for an initial 1.5hr consultation   |   £95 follow up consultation (1hr)
The initial consultation involves:
A detailed assessment of health history (plus evaluation of your pre-completed health questionnaire and food diary)
Analysis of current diet and lifestyle
Evaluation of health concerns, with a detailed explanation of potential contributing factors and how these may be adversely affecting health.
A detailed personalized nutritional programme including diet, lifestyle, and supplements (if required) tailored to suit you
The recommendation and discussion of any additional functional laboratory tests, if required.
To book an appointment, please email or call the practice on 01242 233500
Book an initial free 15-minute appointment with Joanna to discuss your health goals and find out how she can help you. This 15-minute session will not include specific advice as she cannot give health advice until she has completed a full functional assessment on your case.
Corporate Wellness for Healthier, Happier Staff
We offer corporate wellness packages to help optimise the performance and productivity of your staff.
We provide:
Firstbeat Lifestyle Assessment 24 hr monitor
Helps identify factors that affect wellbeing and shows how work, leisure and sleep affect performance.
Enables staff to learn strategies to manage stress effectively, increase productivity, enhance recovery and optimise health.
Maximises staff potential through improved employee performance, reduced illness related absenteeism and better staff morale.
Individual lifestyle assessments
Advice on nutrition and how to implement healthy eating strategies, sleep optimisation and stress management
Professional, personalised feedback
Expert health and nutrition advice at an individual or group level
Tailored packages to you
 Services are delivered at your place of work or at our conference room here at Keith Holland Opticians at St George's Road Cheltenham
Call us on 01242 233500 or email for further information.